Selling your home can be a difficult process. You want to ensure you get the best price possible, and home staging is a great way to help you achieve that! When you stage your home, you are making it look as appealing as possible to potential buyers. And when it comes to staging the home, many sellers make common mistakes that can cost them time and money. This blog post will discuss the seven biggest home staging mistakes you can make and just how beneficial proper home staging can be!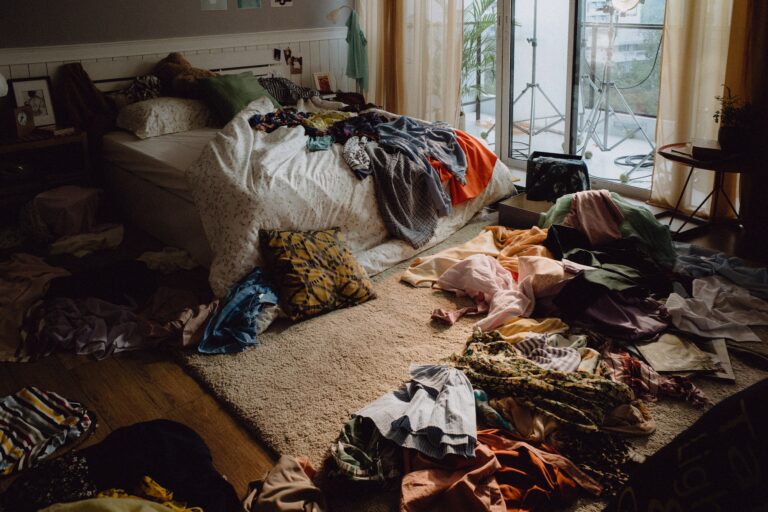 Staging a home before selling is one of the most crucial items on your home selling checklist. Here are seven of the biggest home staging mistakes you should avoid:
One of the most common home staging mistakes is overfilling the space with furniture, décor, and other items. You want to make sure the space looks inviting, but you don't want it to look cluttered. Too much furniture can make a room feel smaller and distract potential buyers from seeing the size of the room.
Because of this, removing oversized furniture is important so you can provide the potential buyer with a realistic idea of the layout. Additionally, eliminating extra items from the space helps showcase any signature pieces of furniture you have. It is also important to take the time to organize and clean your closet. Closet space is extremely important for buyers, and having an overcrowded closet will make it look much smaller.
Not Making Sure the House is at its Best
When it comes to home staging mistakes, many sellers fall victim to not ensuring the house is always looking its very best. This means ensuring all repairs are completed, the house is clean, and it is well landscaped. You want potential buyers to be able to envision themselves living in the property, so having everything in tip-top shape will help make this easier for them. Make sure to take the time to open the windows, clean the countertops, vacuum the floors, and turn on an air purifier before showings. It also never hurts to use the tried-and-true cookies-in-the-oven technique!
Leaving Personal Items on Display
Another home staging mistake to avoid is leaving personal items on display. This includes family photos, collections of figurines, and other things that reflect your taste. Removing these items from the home can be difficult, but it is important, so potential buyers don't feel like they are intruding on your life. Depersonalizing the property is typically the first step in the home staging process. Doing so helps buyers envision themselves living in the home and being comfortable.
In order to bring warmth to your home without these personal items, be sure to style your surfaces in a neutral way. This means adding items like vases of flowers and books, but nothing too flashy.
Having a House That is Too Dark
Next on our list of home staging mistakes is having a house that is too dark. If potential buyers have to squint or can't see the details of your house, they are likely to move on quickly. Naturally, you want to draw attention to all the features of your home, and ensuring it is well-lit will help accomplish this goal.
In order to show off the best parts of your home, it needs to be well-lit and appear full of joy and life. This means having as much natural light as possible and turning on your lights inside. You want to avoid dark corners and keep the windows clear of curtains or blinds that block out too much light. If you have dark walls, you'll need to add light fixtures so that they don't look dingy and dull. If there are dark spots on the floor or ceiling, consider installing sconces or pendants to lighten things up. Buyers love a bright and open space, so having a house that is too dark will be a big miss.
Another one of the biggest home staging mistakes you can make is ignoring the exterior of your home. The outside of your home significantly impacts potential buyers and making sure it looks its best is important. This means giving your lawn some love and trimming any overgrown trees or shrubs. Additionally, you want to make sure to pressure wash any outdoor walkways and patios. You will also want to add some outdoor furniture or decor that adds a touch of warmth and personality. Doing so helps create an inviting entrance for potential buyers and can be the deciding factor in making a sale.
Using too Many Conflicting Colors
Avoiding too many conflicting colors is next on our list of home staging mistakes! This can be tricky because while you want your house to look inviting, you don't want it to look like a rainbow. When choosing paint and decor, it is important to stick to one color palette and then use subtle accents throughout. You should also try to create a flow between the rooms in your home. This means having pieces that complement each other so potential buyers can imagine how the rooms will come together to form one cohesive look.
The last home staging mistake to avoid is not having a focal point. This means having something in your home that stands out and draws attention. It could be a unique piece of furniture, an eye-catching painting, or a statement rug. Having this one item will help potential buyers feel like the room has a purpose and make it look more inviting and organized.
At the end of the day, you want to ensure your home is warm, inviting, and appealing to potential buyers. By avoiding these common home staging mistakes, you can ensure that your home will be the perfect place to live. If you are preparing to sell your home or looking to put your home on the market, we would love to help! Contact our team today for more information about selling your home with Honey Tree Realty!